Ayre Acoustics DX-5 Multiformat Disc Player
All prices in US dollars.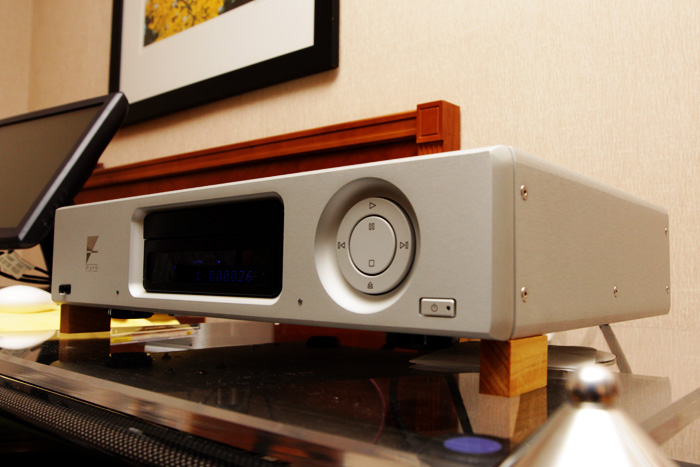 The Ayre Acoustics DX-5 looks like a dream machine for audiophiles and videophiles alike. It is being billed as a player of all disc types: Blu-ray, DVD-A/V, SACD, CD, etc. So if it comes on a shiny disc, the DX-5 will supposedly play it. In fact, Ayre's Steve Silberman calls the DX-5 a "Colorado army knife," hinting at its extreme functionality and the place it's manufactured -- Ayre is located in Boulder, Colorado, about 20 minutes from where RMAF is held. But playing discs is not all the DX-5 will do.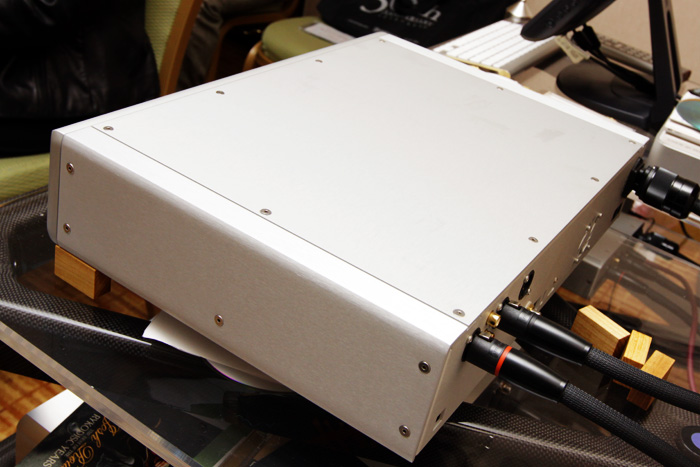 Around back you'll find a USB digital-audio input that uses Wavelength Audio's Streamlength asynchronous USB transfer mode technology that allows optimal audio performance with a computer-based music server. The DX-5's internal DAC technology is derived from Ayre's QB-9 standalone digital-to-analog converter. Obviously, this is meant to be a high-quality audio device. The DX-5 has both single-ended and balanced analog outputs.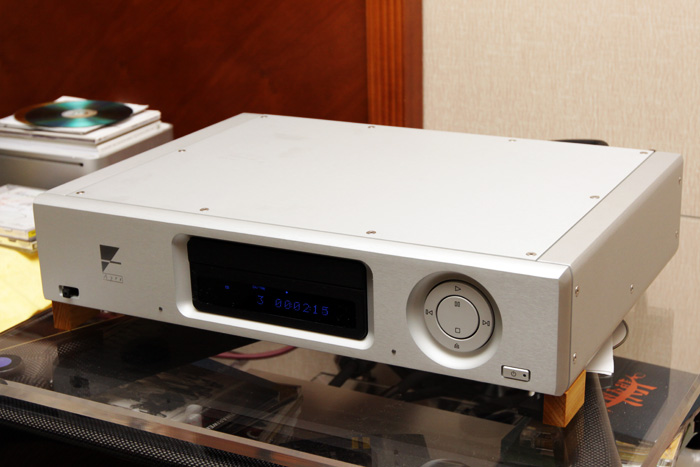 Ayre's DX-5 will be priced between $8000 and $10,000 when available in January, so it isn't cheap. But the DX-5 isn't designed simply to be a feature-rich, convenient disc player; rather, it's intended to provide statement-level performance for audio and video playback. If true, then it certainly isn't unreasonably priced. As we said, a dream machine for audiophiles and videophiles alike -- we can't wait to get a review sample in.