September 10, 2009: Part 1
All prices in US dollars unless otherwise noted.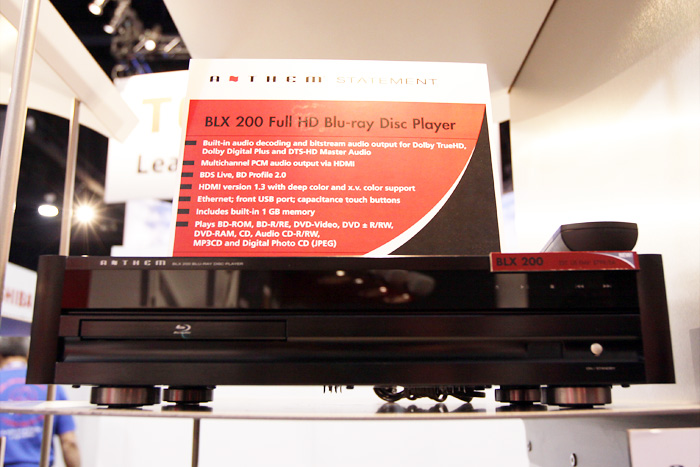 Anthem's first Blu-ray player, the BLX 200, is priced at $799 and supports Dolby TrueHD, Dolby Digital Plus and DTS-HD Master Audio surround-sound formats. The BLX 200 is HDMI 1.3 compliant with deep-color color support, and it has 1GB of built-in memory. [www.anthemav.com]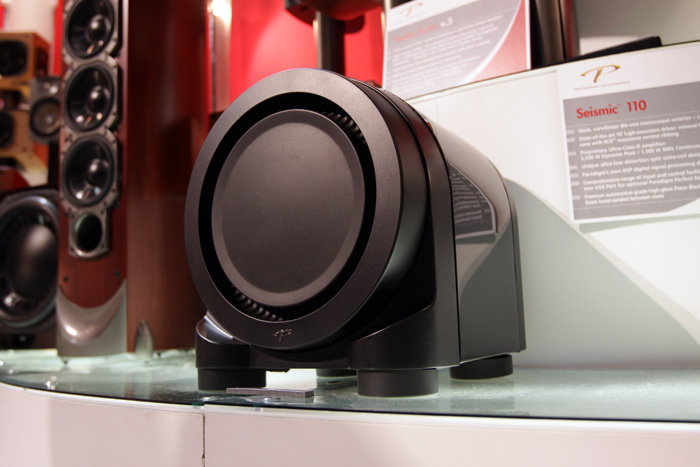 Paradigm showed the sleek-looking DSP-controlled Seismic 110 subwoofer that's priced at $1499 and has a 10" high-excursion driver with an "ultra-low distortion split voice-coil design." The built-in "ultra-class-D amplifier" is said to deliver 1500W continuously and 2550W dynamic peaks, and there's even a USB port on the rear to use the Seismic 110 with Paradigm's Perfect Bass Kit. [www.paradigm.com]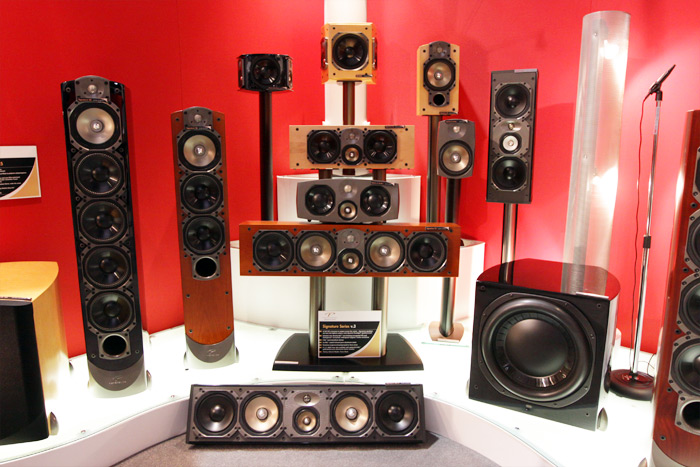 Paradigm just released the third version of their Signature speakers called, appropriately, v.3. The largest and most expensive speaker in the series is the floorstanding S8 (far left), priced at $3499 each. The smallest and lowest-priced model is the stand-mounted S1 (second from right on stand), priced at $599 each (with G-PAL gold-anodized aluminum-dome tweeter, $799 each with P-Be beryllium-dome tweeter). The v.3 speakers are said to have 3dB greater sensitivity that the v.2 models, and all of the speakers incorporate Paradigm's new Non-Limiting Corrugated (NLC) surround technology that is said to offer 50% more driver travel and lower distortion. [www.paradigm.com]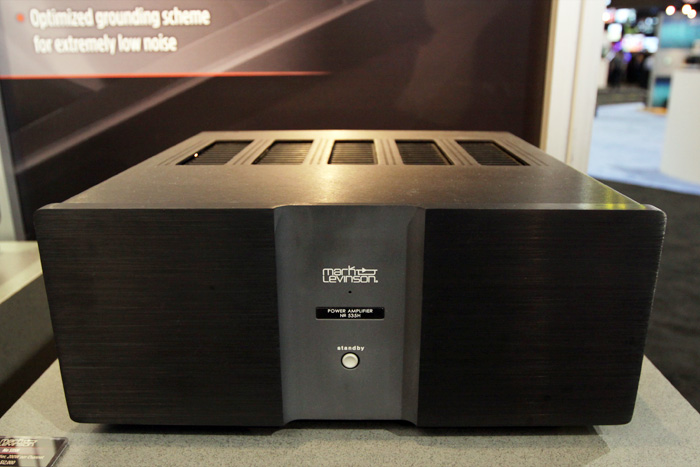 Mark Levinson introduced the 500H amplifier series that includes four models: No. 531H (mono, $6500), No. 532H (stereo, $8000), No. 533H (three channels, $10,000) and No. 535H (five channels, $12,000). The No. 535H shown above is said to deliver 200Wpc into 8 ohms. The other models are all rated to deliver 300Wpc into 8 ohms.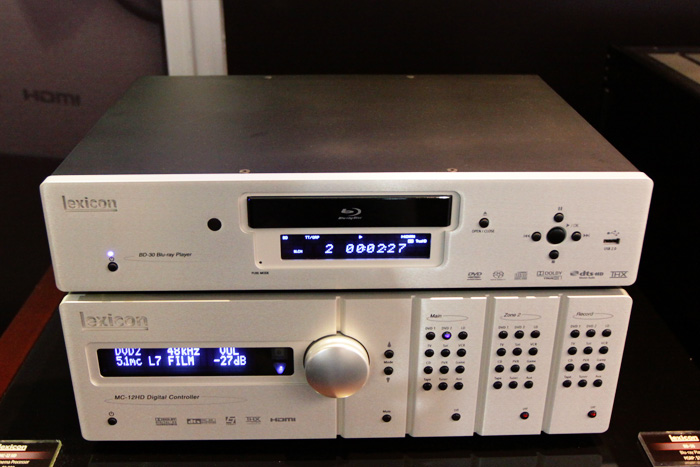 Lexicon introduced the BD-30 Blu-ray player (top) that is said to have the "fastest response time on the market." By fastest, they are talking about how fast it loads the discs and gets an image to the screen, as well as skips through chapters. The company obviously recognizes that the slow performance that many players exhibit can be frustrating for consumers. The BD-30's price is $3499, which is fairly high, but they say it's the world's first THX-certified Blu-ray player and that, besides Blu-ray, it supports all the popular video and music disc formats, including SACD and DVD-A. Under the BD-30 is the company's MC-12HD audio/video processor that's priced at $9999 and has recently received a firmware update to improve performance.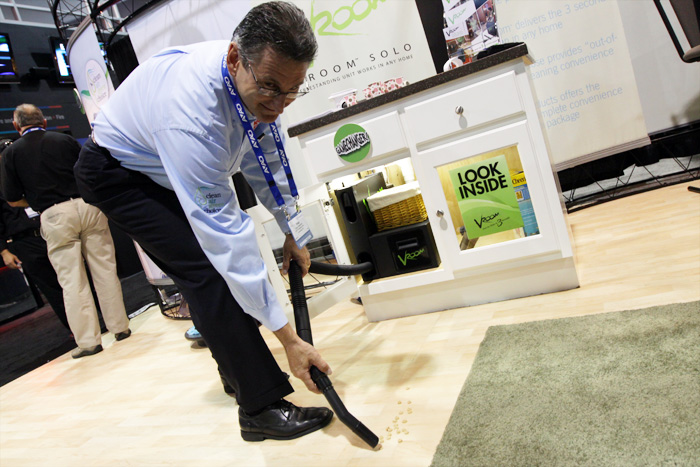 You won't find just audio and video products at CEDIA. The $299 Vroom in-cabinet vacuum cleaner is a super-handy device from H-P Products that has a hose and nozzel that can be pulled out and whipped back in snap. We're thinking of getting one for our reference home-theater room to deal with frequent popcorn spills -- we're not kidding.