Magico M5 Loudspeakers
Few companies have made as big a splash in the ultra-high-end speaker market as Magico. The $27,000-per-pair V3 loudspeaker received high praise worldwide. At CES 2009, the Bay Area-based company showed the new M5 loudspeakers, which are priced at $89,000 per pair and come loaded with many of the design features that were introduced with the V3. The attention to detail certainly impressed our show-coverage crew.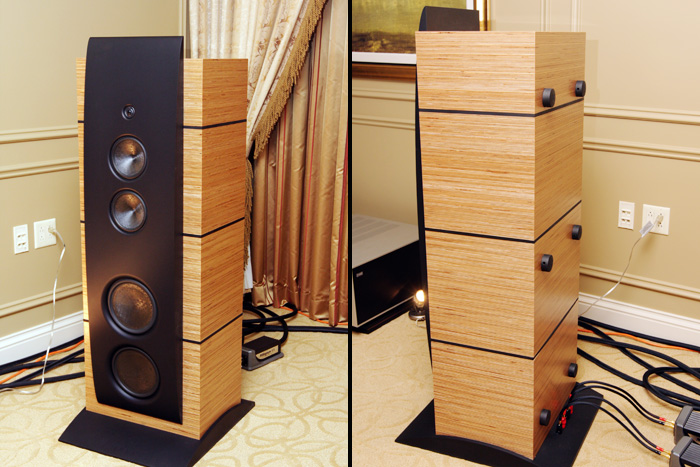 The main cabinet is constructed from horizontally layered birchply, a material the company feels yields far superior performance to traditional MDF. The front baffle is made from solid aluminum that is attached right through to the back panel with tensioning rods. The six "pucks" that can be seen on the back panel indicate the termination points of the rods and can be used to tighten the rods and keep the enclosure stiff. When asked about the weight, company president Alon Wolf said, "About 300 pounds, but we'll know better as soon as we start shipping."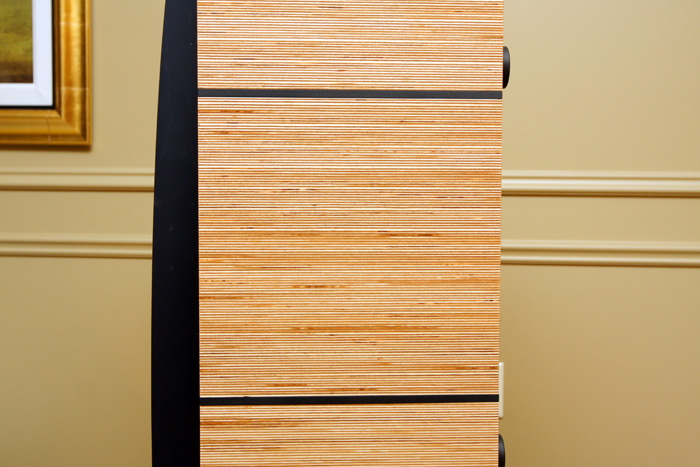 This side shot shows the layers of birchply and also that the solid-aluminum front baffle is curved in a way that is aesthetically pleasing and ideally aligns the drivers for optimal acoustic output.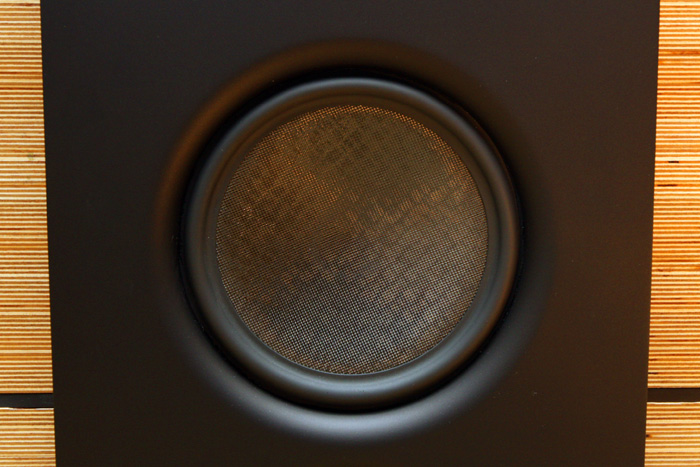 Magico makes its own midrange and bass drivers. The cone is constructed of carbon nanotubes as well as other materials. It's something Magico calls Nano-Tec.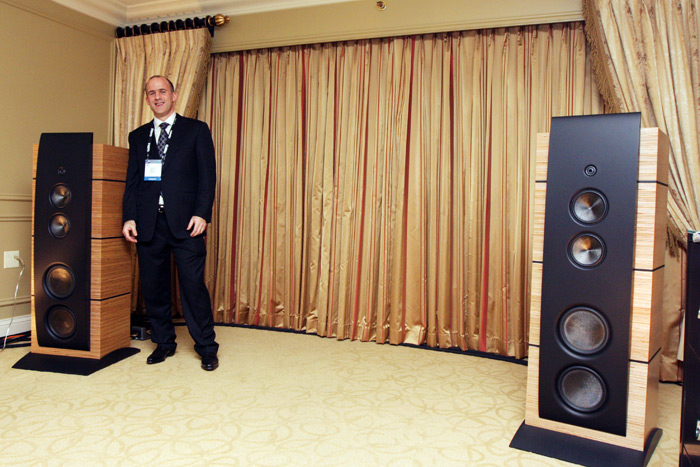 Magico's president and chief designer, Alon Wolf, with the M5s.