June 2010
The 45 Comes Alive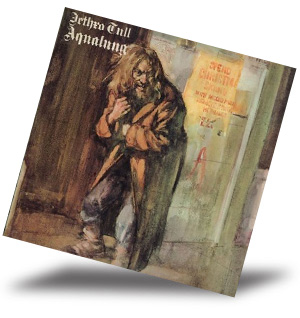 2009 was the year of the 45rpm reissue. RCA may have lost out to Columbia all those years ago in the vinyl version of the format war (45 vs. 33 1/3), but look who's laughing now. When Music Matters announced reissues of select titles from the famous Blue Note catalog on double 45rpm LPs, many may have wondered why. But it took only one listen to understand that redoing LPs as 45s was the way to go for top quality. Of course, much of the superiority of a 45 reissue still came down to mastering, but when done right -- as Music Matters demonstrated -- 45rpm beat 33 hands down. Now we see many more labels jumping on the 45rpm bandwagon, some just because they can redo old titles and charge premium prices, but others because they can offer a superior product. Three of the latter companies -- the ones who do it right -- are Music Matters, Classic Records, and ORG (Original Recordings Group).
When I first saw Classic Records moving into the 45rpm arena, I was confused. Classic was also doing the Blue Note catalog, albeit in 33 and only in mono, so why bother with 45s? To answer that question, Classic sent me a three-song sampler of their 45rpm reissue of Jethro Tull's Aqualung. I've owned the Classic 33rpm reissue of Aqualung for a few years now, and I consider it the definitive reissue of that classic title. So when I got the 45 sampler on both black vinyl and Classic's new Clarity (clear) vinyl, I knew I was in for some fun.
Unsurprisingly, there was a clear difference between the 45rpm and the 33. The Clarity 45 offered a greater sense of realism than the excellent 33, and the instruments were more accurately rendered. Ian Anderson's vocals also sounded more like those of a real person. But while it's no shock that Classic can do 45 with the best of them, I was surprised by the difference between the Clarity vinyl and the black vinyl 45. Each one-sided 45rpm LP contained the songs "Aqualung," "Cross-Eyed Mary," and "Cheap Day Return," and it was obvious that the new clear vinyl offered a superior sonic experience. All three tracks demonstrated this difference, but it was most obvious on the predominantly acoustic "Cheap Day Return." To say there was a greater sense of instruments playing in real space would be an understatement.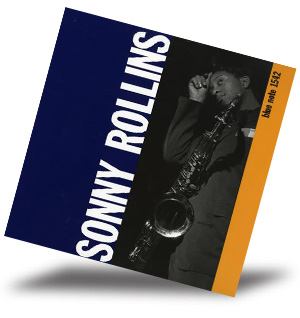 If you really love Aqualung, then owning the Clarity vinyl 45rpm version is about as close to hearing the master tape as most of us are likely to get. It's an outstanding entrance to the 45rpm arena by Classic Records.
While some labels have jumped into producing 45s, Music Matters has taken its time to improve an already class-leading product. Continuing to demonstrate why it's still the ne plus ultra of vinyl-reissue companies, Music Matters has focused on something that most labels treat as an afterthought: the quality of the covers. Music Matters has made an already outstanding series even better by improving the covers and using a new top-quality paper for the inside photos. The new paper holds definition and image edges as well as anything I've seen, and the new glossy covers will leave you drooling with anticipation. Just take a gander at Sonny Rollins Vol. 1 and Lee Morgan's Search for the New Land to see what I mean.
Sonny Rollins Vol. 1, in mono, is among the best-sounding titles in the Music Matters catalog, and it's one of engineer Rudy Van Gelder's most impressive efforts. Despite the inherent restrictions of its mono recording, the musicians come alive in front of you. This LP transports you back to Van Gelder's studio in 1957, where you can hear Rollins, trumpeter Donald Byrd, pianist Wynton Kelly, bassist Gene Ramey, and drummer Max Roach playing both as individual artists but also as a team. Even the piano, usually a sore point with many of Van Gelder's recordings, sounds much more like a full-sized instrument. And Sonny's tenor sax sounds like it's right there in front of you. Musically, these five tunes run the gamut from slow to hard, giving you a taste of Sonny's full musical range. I wouldn't wait too long to pick up a copy, as this one is destined to sell out quickly. And as with all Music Matters LPs, once they're gone they're never coming back.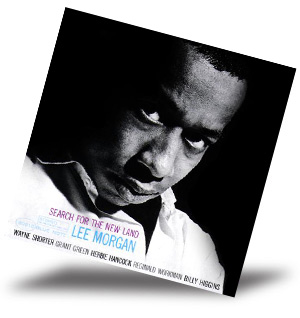 Lee Morgan had been recording for Blue Note off and on for a number of years before recording Search for the New Land. He was just coming off his surprise hit LP The Sidewinder, and Blue Note, trying to capitalize on its unexpected success, felt Search didn't have a hit sound. So the label sat on it in favor of its follow-up, The Rumproller, even though Search was more in tune with Morgan's musical direction at the time. But Search was worth the wait, and it may very well be Morgan's greatest album. With able assistance from Wayne Shorter on tenor, Grant Green on guitar, Herbie Hancock on piano, Reggie Workman on bass, and Billy Higgins on drums, Morgan was able to take the music in his head and perfectly translate it to tape. From the modal stylings of the title track to the fiery lines of "Mr. Kenyatta," Morgan was pushing the boundaries of jazz while staying true to his hard-bop roots and keeping his music accessible. That's a fine line to walk, but Morgan walked it like a pro.
The stereo sound of Search for the New Land is good, though it doesn't meet the standard set by the Sonny Rollins LP. Morgan plays out of the left channel and has a brassy bite and tone to his trumpet. Shorter plays out of the right channel, and while he also has a bright tone, it's easy to differentiate him. Morgan sounds like he's coming straight at you, while Shorter's sound winds its way through a labyrinth of brass before shooting out. Green's guitar, Hancock's piano, Workman's bass and Higgins's drums are laid out left to right behind them, and there's a good sense of air and space around each instrument. More than any other Lee Morgan album, I find that I can listen to this one repeatedly and always come away with a new experience.
ORG is relatively new to the 45rpm reissue game, though its owners are seasoned pros. I wasn't surprised, then, when I received a few of their latest LPs and found them to be exceptional.
Two standouts are John Coltrane and Johnny Hartman and Hartman's I Just Dropped By to Say Hello. In the former, Hartman is backed by the John Coltrane Quartet, with Coltrane on tenor sax, McCoy Tyner on piano, Jimmy Garrison on bass, and Elvin Jones on drums, while he sings a collection of jazz standards. This is an often-overlooked entry in Coltrane's Impulse! catalog. By the time he moved to Impulse!, Coltrane was leaving his melodic style behind in an attempt to stretch the boundaries of the tenor sax. But this recording proves that he never forgot his earlier lessons. He and Hartman were perfect partners, and the transitions between Hartman's vocals and the quartet's instrumentals sound as smooth as butter.
This may be an Impulse! recording, but it was still engineered by Rudy Van Gelder. Somewhat surprisingly, given how deep into the stereo era jazz had gone by that time, Van Gelder used the old-fashioned left, center, right technique. While it's a bit disconcerting to begin with, the clearly rendered tone and timbre of each instrument -- especially Coltrane's tenor -- carries the recording so that you'll hardly notice the instrument placement. And Hartman's voice is full, deep, and rich, with a realistic sound. I was dumb enough to buy a few of the 1990 Impulse! reissues of some of their biggest jazz titles, and this was one of them. But now that I've heard the ORG, this is the LP I grab when I want to show people the importance of proper remastering. It outdoes the older 33 version in every conceivable way.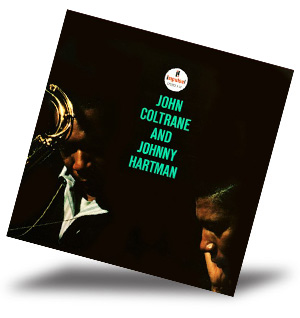 I Just Dropped By to Say Hello features Hartman backed by the all-star lineup of Hank Jones on piano, Illinois Jacquet on tenor sax, either Kenny Burrell or Jim Hall on guitar, Milt Hinton on bass, and Elvin Jones on drums. Once again, Hartman sticks to standards, with none longer than four minutes and most under three. Hartman once again sings with a fully formed and cleanly captured tenor, though it doesn't sound quite as good as on the Coltrane/Hartman LP. But if you're a fan of Hartman, you won't be disappointed with this LP. He's in your room, singing just for you.
Sonically, I Just Dropped By has more of a spread of instruments behind Hartman, who stands dead in the middle. The guitar seems to move around from track to track, but that could simply be the switchover from Burrell to Hall. The only fly in the ointment is that there's a bit more surface noise on this LP than I'm used to from a premium reissue. Otherwise, this album belongs in the library of any serious jazz fan.
ORG is a real player in the premium 45rpm LP reissue race, and one you'd do well not to overlook. While it's not quite up to the standards set by Music Matters, the label runs a close second and offers an array of albums that will excite you during every listen. The 45rpm LP has now, thanks to companies like Music Matters, Classic, and ORG, become the de facto format for audiophile labels to remaster their LPs for the best possible sound. It looks like RCA was right all along.
. . . John Crossett
johnc@soundstagenetwork.com