October 2009
Pure Pleasure from Pure Pleasure Records
There is any number of vinyl reissue labels these days. Many are in it just for the bucks; far fewer are those that really care about the product they deliver to the buyer. Pure Pleasure Records Limited seems to be one of the latter.
From remastering to pressing plant -- in their case, the Pallas plant in Germany -- Pure Pleasure seems to take every step of the reissue process seriously. And unlike some of their competition, they don't stick to one or two musical genres or labels, but look everywhere for albums they feel their buyers will enjoy. I've listened to some of the latest offerings from Pure Pleasure, and they run the gamut from blues to R&B to rock to jazz, with one of the jazz titles veering over the line into the classical field.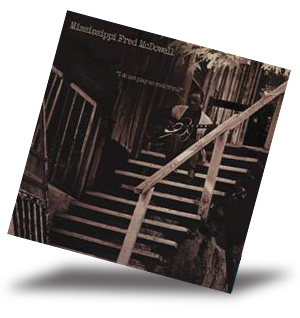 The LPs offered range from blues legend Mississippi Fred McDowell's I Do Not Play No Rock'n'Roll (PPAN ST409) to British blues/pop/jazz/R&B star Georgie Fame's Cool Cat Blues (PPAN009) to the Jefferson Airplane's Bless Its Pointed Little Head (LSP-4133) to Boz Scaggs' Silk Degrees (PC 33920), and finally to such jazz LPs as Stanley Turrentine's Sugar (CTI 6005) and Duke Ellington's jazz version of Tchaikovsky's The Nutcracker Suite (CS 8341). They offer almost everyone something to get excited about. (Average price is around £25 each, plus shipping.)
I Do Not Play No Rock'n'Roll, recorded in 1969 for Capitol Records, is the very essence of what electric blues is all about, and Mississippi Fred McDowell is superb. This is the first album on which he played electric guitar -- up till then he'd been strictly acoustic -- and he plays it as if born to the instrument. It doesn't obscure his authenticity, only heightens it. In fact, his slide playing is clearer and crisper on electric than on acoustic. He's backed by an unnamed band who only help to engage and draw the listener further into the blues. This is pure, honest Southern blues played by a man intimately familiar with what he's singing about. Each side begins with a great introduction in which McDowell explains his style and his music. It's great, great music, and a true blues classic.
The sound is very good. McDowell offers a raw, unfettered sound that just smacks of the real. I can almost feel myself transported to the cotton fields of Dixie, sweating under the hot sun. McDowell's voice has that raw, whiskey-and-leather quality that, to me, is the essence of a true bluesman's voice. His electric guitar sears out of the left speaker, but that reveals the only fly in this ointment. McDowell's voice, wonderfully captured, is mixed dead center, but his guitar comes out of the left speaker. It's a bit odd at first listen, but I soon got used to it. And it does nothing to diminish the overall sense of realness this album portrays. The band, while noticeable, is not recorded as well, unfortunately.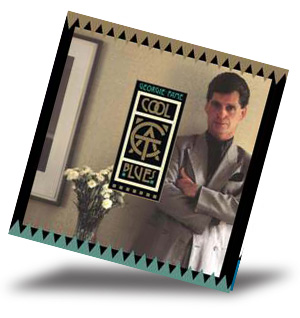 The Georgie Fame album, originally released on Go Jazz, is pure, unadulterated R&B that can stand with anything released by such artists as Ray Charles and Van Morrison. Fame's long and varied career has carried him through the blues, to pop fame, to jazz, and on through R&B -- which is the genre of Cool Cat Blues. His only problem is that most of Fame's fame has been in England and Europe -- his US popularity is sadly lacking. Hopefully, this reissue will go some way toward correcting that. Joined here by such stalwarts as drummer Steve Gadd, guitarists Robben Ford and Hugh McCracken, saxophonist Lawrence Feldman, percussionist Ralph MacDonald, and vocalists Boz Scaggs and Jon Hendricks, Fame runs though a playlist of originals, standards, and contemporary songs, such as the title track (Fame's ode to Mose Allison), Hoagy Carmichael's "Georgia," and Van Morrison's "Moondance" (on which he's joined by Morrison himself). Never having heard of Fame before this album, I was mightily impressed. His vocal prowess carries the day as he glides, rough and ready, though the song list. If you have even the slightest liking for R&B, you need to buy this album and find out what you've been missing.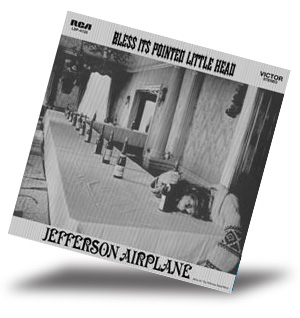 Of all the LPs reviewed here, Cool Cat Blues is probably the best sounding. Recorded in 1990 in New York by James Farber, it has highly detailed sound, with voices that sound three-dimensional and live. The instruments, especially the piano and organ, also stand out as realistic. Fame sang all these songs live in the studio, and every track is a first or second take -- something rarely done these days. Put this on your turntable, sit back, and enjoy some of the best-sounding R&B to come down the pike in a long, long time.
Production values were never the highest priority for big-selling rock records, and the next two LPs are no exceptions. Jefferson Airplane's Bless Its Pointed Little Head was taped live for RCA in 1968 at the Fillmores West and East. It captures the band in its natural habitat -- the concert stage. The West Coast concert is a bit more raucous and slightly better recorded, but both sides of this LP show the Airplane at a perfection of playing -- if not in the highest fidelity. Boz Scaggs' Silk Degrees, released by Columbia Records in 1976, is a slick, smooth studio production that polishes off the rough edges that, by comparison, make the Airplane album sound so real. Silk Degrees was Scaggs' best-selling album (though not his best, in my opinion). His voice can sound convincing in any setting, and here he digs into soul/rock with the authority of a man who has sung this way his entire life. Backed by a Who's Who of L.A. session musicians -- Little Feat guitarist Fred Tackett, David Paich, Jeff Porcaro, Tom Scott, Jim Horn, Plas Johnson, and Chuck Findley, among others -- Scaggs runs though what became some of his biggest hits, such as "Lido Shuffle," "Lowdown," "What Can I Say," and "It's Over." Each sounds as fresh as the day it was recorded, which means that this reissue sounds as good as any mint original -- and finding a mint original is harder than you might think. While there are plenty of copies out there, Silk Degrees was popular enough to be overplayed on the crappy record players of the day. This new edition is a welcome addition to any rock library.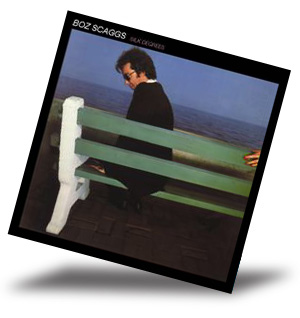 The nearly original Jefferson Airplane comprised Grace Slick on keyboard and vocals (she took over from original lead singer Signe Toly Anderson following the release of the band's first album, Takes Off), Jack Casady on bass, Spencer Dryden on drums, and Marty Balin, Paul Kantner, and Jorma Kaukonen on guitars and vocals. Bless Its Pointed Little Head gives the band a chance to stretch out in longer versions of some of their bigger studio tunes, such as "Fat Angel" (7:29), "Rock Me Baby" (7:40), and "Bear Melt" (11:06). You can almost feel the band coming alive as each member gets his or her chance to shine. This version of "Somebody to Love" is alone worth the price of admission. Finding a clean copy of this LP is even harder than finding a clean one of the Boz Scaggs. Bless Its Pointed Little Head was not only played to death, but used by the hippies of the day to do almost everything from eating on to rolling a joint before listening, so most copies are pretty beat. Pure Pleasure's remastering is so deathly quiet by comparison that you'd almost think it was recorded and pressed but yesterday -- until you listen to the sound.
The two albums are polar opposites in recording quality. The Airplane LP sounds as if a few mikes were set up and the band just played. The vocals are OK, but the instruments sound a bit muddy. The Scaggs LP is so slickly done that each instrument is clearly reproduced. But Silk Degrees is most definitely a studio recording; the air and space that suffuse the Airplane LP are conspicuously missing from the Scaggs, which sounds as if it could have been recorded in various studios and patched together by the mastering engineer. (It wasn't; it was recorded entirely at Davlen Sound in L.A.) So while Silk Degrees is the more audiophile-sounding LP, Bless Its Pointed Little Head will have you feeling you were there at the concert. Which you prefer will be up to you; I'm glad to have both.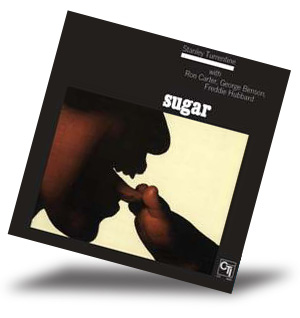 The two jazz offerings, too, are from different eras. Stanley Turrentine's Sugar was recorded by the redoubtable Rudy Van Gelder and originally released on Creed Taylor's CTI label in 1970. Duke Ellington's The Nutcracker Suite is a Columbia Records release from 1960 and doesn't list who recorded it, or where. Both are excellent examples of what one version of the jazz of the day sounded like. By 1970 Van Gelder had his style down, and Sugar sounds it. Turrentine on tenor sax is joined by his working bandmates Billy Kaye on drums and Butch Cornell on organ, along with George Benson on guitar, Freddie Hubbard on trumpet, Ron Carter on bass, Richard "Pablo" Landrum on congas, and newcomer Lonnie L. Smith Jr. on electric piano. Van Gelder captures each cleanly and clearly. With only four compositions, there's plenty of space for the musicians to stretch out and play, and Turrentine allows them that luxury. His big-toned tenor sound, steeped in swing, is the focal point coming out of your left speaker, while Hubbard's trumpet is all breath and brass from the right. Benson's guitar sings. But it's Carter's bass that anchors the music. His long, fluid, comfortable sound is so clearly rendered that I couldn't help following his bass line though each number. Listen to the title track for all you need to know about how good this album is.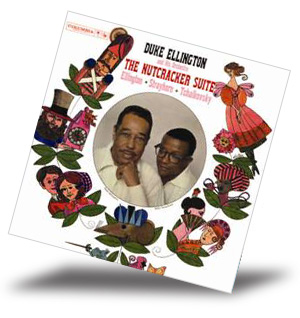 By contrast, Ellington's Nutcracker Suite is a product of its time: saxes to the left, horns to the right, piano and drums center, each instrument reproduced cleanly if not in the best fidelity. Ellington, with partner Billy Strayhorn, reworked and retitled seven of the nine numbers of Tchaikovsky's classic suite, giving jazz stalwarts like Johnny Hodges, Harry Carney, Paul Gonzalves, Ray Nance, Juan Tizol, Britt Woodman, Sam Woodyard, and the rest their chances to shine. In the most famous movement, "The Dance of the Sugar Plum Fairy" (here renamed "Sugar Rum Cherry"), Carney and Gonzalves play the melody on baritone saxes before the horn section steps in to step up the tempo, after which they return the lead to the baritones. It's a hoot, and a rollicking good time.
Both albums will appeal to jazz lovers, but the ten-year difference in recording dates is clearly evident: There is a sonic gulf between the sound of Sugar and The Nutcracker Suite. Stereo had been around for only a few years when Ellington laid down his album, and it shows in that strong separation of instruments. Sugar, on the other hand, has no such limitations. By 1970, Van Gelder, who had always been noted for his sharp left/right stereo mixes, now understood how to create a believable soundstage. Sugar offers that in spades. It's far more believable than the Ellington album's soundstage, and I found it easier to suspend my disbelief. Still, it's the Ellington album that will probably do a better job of grabbing and keeping your attention. I think it's because we all know this magical classical piece of music, and because Ellington and Strayhorn have done such a marvelous job of converting it to the jazz idiom.
If you're looking for a reissue label to get behind that offers a little bit of everything from a little bit of everywhere for just about everyone, I can't recommend Pure Pleasure Records highly enough. Every LP of theirs that I have shines with a commitment to quality that's sadly lacking from many of the reissue labels of today. Pricey? Maybe, though not in the context of what most quality reissues sell for these days. And if you like the music, then rest assured that it'll sound as good as -- or better than -- the original.
. . . John Crossett
johnc@soundstage.com