September 2009
The Music Really Matters
As the ne plus ultra of audiophile reissue labels, Music Matters continues its run of superb 45rpm double LPs culled from the best jazz label ever -- Blue Note. Their latest four reissues are now available: Dexter Gordon's Doin' Allright, Lee Morgan's Candy, Kenny Dorham's 'Round About Midnight At The Cafe Bohemia and Eric Dolphy's Out To Lunch. And then, just to whet your appetite, I have test pressings of two more upcoming reissues that are sure to make you smile: Grant Green's Matador and Clifford Brown's Memorial Album. Three of these six are in stereo; the other three are mono. But once you've heard them, that aspect really won't matter -- the music is sublime and the sonics range from good to excellent. What do all of these titles have in common besides being Blue Note recordings? Well, they span the jazz styles Blue Note covered during their run as the "best in jazz since 1939." Brown plays bebop, but he takes it beyond Charlie Parker's version. Gordon plays his version of bebop tinged with the swing jazz he grew up with. Dorham and Morgan play the hard bop that replaced bebop. Green plays his own style, one that defies pigeonholing. And Dolphy moves his jazz beyond conventional borders into the free jazz arena (though not completely). All six measure up to the incredibly high standards that Music Matters has set for itself. And when you see the covers of the first four, you'll think they're works of art unto themselves. Are they cheap? No. Are they worth the $49.95 each? Oh yeah.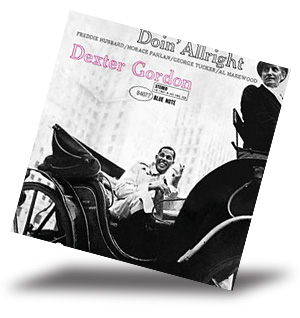 But I should warn you that Music Matters LPs really are limited editions. Once they're sold out (as many of the early titles are) Music Matters won't repress them. So what seems like a pricy purchase now may very well reap dividends later if you decide to sell them. And should you need to purchase titles you missed, prepare to shell out big bucks. Don't say I didn't warn you.
Dexter Gordon was a stalwart of the 1940s jazz scene. Then, for reasons no one can fathom, he seemed to fall off the face of the jazz earth. He finally reappeared, only to give up on the U.S. jazz scene and move to Europe. But he never forgot his homeland, and in the early 1960s he came home and recorded a number of albums for Blue Note, starting with Doin' Allright (Music Matters / Blue Note BST-84077). Of the five numbers performed here, Gordon wrote three. Joining Dexter's tenor sax in this quintet session are Freddie Hubbard on trumpet, Horace Parlan on piano, George Tucker on bass, and Al Harewood on drums. If you're not familiar with Gordon, he was a large man, and his sound matched his stature. He had a big, cheerful tone, which engineer Rudy Van Gelder has expertly captured. Gordon stands to the left and Hubbard to the right, with the rhythm section spread out behind the front line. Gordon really seems to be having fun here.
Both the sound and the music are top notch. Gordon's tenor is full-bodied and brassy, as is Hubbard's trumpet, and both sound realistic. The bass is deep, though it's a tad ill-defined in comparison to the front-line players' instruments. The drums and cymbals have the requisite snap and ring. It's only the piano that comes across as boxy -- but then, that was Van Gelder's style.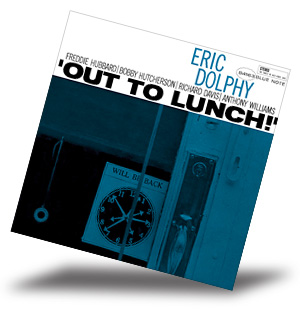 Eric Dolphy's Out to Lunch! (Music Matters/Blue Note BST-84163) may be one of the biggest finds Music Matters has made thus far in this series. The original master tapes were thought to be lost. But during the search for this series, mastering maven Steve Hoffman ran across a box marked "do not use," which for him were magic words. Running the tape produced a huge smile for the Music Matters team, as the long-lost master was rediscovered. With this reissue we get as close to the session itself as we're ever likely to hear -- especially mastered at 45rpm. Dolphy, who plays bass clarinet, alto sax, and flute here is joined by trumpeter Freddie Hubbard (and for those who wonder why Hubbard was so highly regarded, consider who he played with -- he could do it all), vibe player Bobby Hutcherson, bassist Richard Davis, and drummer Tony Williams. Dolphy wrote all five compositions here, including his tribute to Thelonious Monk, "Hat and Beard." While all numbers make full use of the free jazz style that Ornette Coleman introduced, Dolphy never forgets his hard bop roots, so every tune has a melody to follow. Keep in mind that this was Dolphy's only album for Blue Note, and yet it's considered his masterpiece. One listen will tell you why.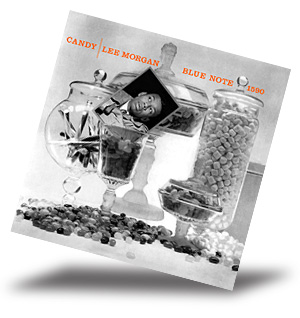 This album was given some of the best sonics to come out of Van Gelder's studio, perhaps due to the lack of piano. But from the ring of the vibes and the brassy blatt of the trumpet to the deep, woody sound of the bass and the snap, crackle, and pop of the drums, each instrument stands up as real, alive, and believable. So we have a classic title, remastered at 45rpm from the (finally found) master tapes in a double LP that reeks of class. This may be the reissue of the year in my book.
Lee Morgan's Candy (Music Matters / Blue Note BLP-1590) features Morgan on trumpet, the vastly underappreciated Sonny Clark on piano, Doug Watkins on bass, and Art Taylor on drums. Morgan had yet to become the prolific writer he grew into (he was only 20 at the time of this session), so Candy holds mostly standards that let Morgan show his growth as musician, especially since he's the only front-line horn. You might wonder how a single trumpet player can hold the listener's attention for an entire album, but there are actually two reasons. First, Morgan alternates between tunes that let him show off his lyrical side, such as "Since I Fell for You," and songs that showcase his boisterous side, as on "C.T.A." Second, Morgan's musical maturity really shines here. His playing, for a musician so young, shows none of the hesitation that marked some of his earlier efforts. Here he's in complete control. Clark also shows why it still staggers the imagination that he was so little known during his all-too-short lifetime. He shines on any solo opportunity he's given, punching out lines that will have you sitting up and taking notice. There's not a hint of hesitancy in his playing.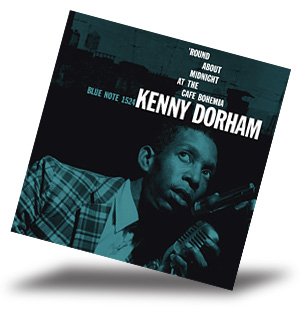 The sound on Candy is top notch, even if the album is mono. Morgan's trumpet is all brass and breath, and Clark's piano seems to transcend engineer Van Gelder's usual approach, sounding fuller and richer than I'm used to hearing from Blue Note LPs. And the rhythm section is handled equally well. If you want to hear what all the recent mono fuss is about, this LP will show you. It's an excellent session lovingly restored by the good folks at Music Matters.
Kenny Dorham's 'Round About Midnight At The Cafe Bohemia (Music Matters / Blue Note BLP-1524) may very well be Rudy Van Gelder's greatest live recording. A sextet featuring Dorham on trumpet, J.R. Montrose on tenor saxophone, Kenny Burrell on guitar, Bobby Timmons on piano, Sam Jones on bass, and Arthur Edgehill on drums recorded three Dorham originals, a standard, and a tune each by Monk and Dizzy Gillespie. Dorham, who is one of the more underappreciated jazz trumpeters, really gets the chance to show off his chops on this LP. One listen will have you asking why he flew so far under the radar. Just listen to the lighting-fast runs Dorham makes throughout the LP, or the way he holds and bends his notes on Monk's "'Round Midnight." (And listen also for the tartness of Montrose's sound -- it should remind you of Monk's great tenor man, Charlie Rouse.)
As for why this live mono LP from 1956 sounds so good, I really can't say. Perhaps it's because this was a real working group. Or maybe Van Gelder was just on top of his game that night. Or both. But whatever the reason, this is one superb live set. Each instrument that steps to the fore, whether it's Dorham's trumpet, Montrose's tenor, Burrell's guitar, or Jones's bass, is real, lifelike, and has little boxiness. Even Timmons's piano steps out of the Van Gelder norm to sound more like a real piano instead of the small, boxy sound on most Blue Note LPs. This is definitely not one to miss.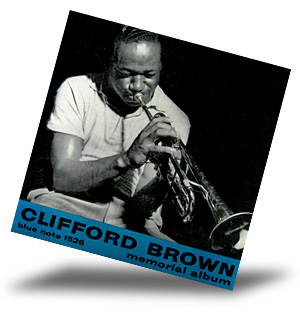 Finally, there are a couple of upcoming titles that will have you salivating with anticipation. Clifford Brown, whose life was tragically cut short in 1956 when he died at 25 in an automobile accident, was well on his way to becoming one of the top jazz trumpet players of all time. Blessed with a beautiful, buttery sweet tone and an ability to play whatever he wanted, Brown was already a star when he passed away. His Memorial Album (Music Matters / Blue Note BLP-1526) is a compilation of sessions that offers a stunning overview of Brown's career up to 1953, when Brown was only 22 years old.
This is the only Music Matters LP I've heard that offers less-than-stellar sonics. Not that these recordings are poor, mind you, it's just that since they're from so many different sessions -- and because they're from 1953 -- they don't have the clarity of later LPs mentioned here. Still, Brown's tone on the trumpet is easily discerned, and the star-studded lineup of sidemen is equally well handled. It's not a demo disc, but it's one that you'll find yourself listening to again and again just for the sheer joy of Clifford Brown's playing.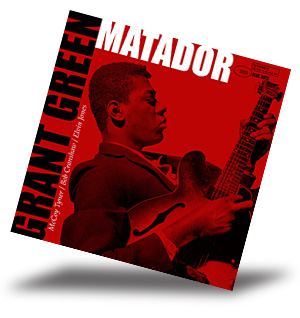 Grant Green's Matador (Music Matters/Blue Note BST-3053) is a session that surprised me. I've never been a big Grant Green fan, but here he plays at a level I didn't know he was capable of. Playing with McCoy Tyner on piano, Bob Cranshaw on bass, and Elvin Jones on drums in a quartet setting with an emphasis on Green's guitar, he doesn't disappoint. Green doesn't play it safe either, tackling such tunes as "My Favorite Things" (usually associated with the great John Coltrane Quartet, which featured both Tyner and Jones). There's a tightness to this group that you don't always hear from non-working units, and it makes this session something special. If you're a jazz guitar fan, this is an album you'll be pulling from your shelves again and again.
The sound on Matador was another surprise. Green's guitar, emanating from the left channel, is full, rich, and highly detailed. Every strum and pick of his electric hollow body is clearly rendered. Jones's drumming is explosive, and Cranshaw's bass is full, deep, and woody. Tyner's piano is typical of Rudy Van Gelder's work. It has good sound but it's boxed in and it lacks the full grandeur of a real piano. Still, there's a good sense of the studio captured here.
So what do all these LPs have in common? Jazz, in many of its numerous styles, played by some of the biggest stars of their day, and recorded by the preeminent jazz recording engineer for the best jazz label of all time. And they've now been reissued by a company that puts the music first and makes sure every aspect of these LPs is the best it can be, from cover stock, artwork, and inner sleeves to the pressings themselves. If you love jazz, this is the series to own. There's never been a better reissue series than the Music Matters Blue Notes. They're not cheap, but owning the best seldom is. Given the prices these LPs are likely going to command once they go out of print (and that's already happening), I'd highly recommend jumping on board if you're not already a subscriber. Short of building yourself a time machine and traveling back to the actual sessions, you'll never hear these long-deceased musicians sound better than on these LPs.
. . . John Crossett
johnc@soundstage.com