April 1998

Coincident Speaker Technology Super Conquest Loudspeakers

by Doug Schneider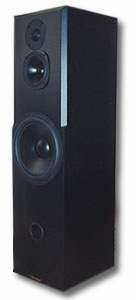 Time. I can't stress the word strongly enough when it comes to reviewing audio equipment. And, no, I'm not talking only about break-in time. I'm talking about time placing, changing, and generally messing around to get a component to sound just right. And then there's the time spent listening, which is followed by the time it takes to document accurately just what a component sounds like. Sure, it's possible to give a component a cursory listen and judge whether it is above average or not and whether it deserves further audition—the fast way to weed through the good and the bad. But to get down to the nitty-gritty of finding out exactly what a component does right and wrong musically and then match it with peripherals so that it becomes part of a musical system— that takes time, and plenty of it.
When I first heard about the Coincident Super Conquest speakers, time was not a factor. A quick follow-up was all I thought I'd do. After all, its name implied simply a step up from its little brother, the Conquest, a two-way floorstander with a clean and transparent sonic demeanor that I reviewed a few months before. Wrong-o. Without recapping too much of the sneak peek I did last December, the Super Conquest is not at all like its namesake. First, its three-way configuration puts it outside the rest of the Coincident family. Also, it uses a titanium-dome tweeter, not a silk-dome job like that in the other Coincident models, and a midrange unit not seen in the other models as well. The use of first-order crossovers, the common binding posts, the absence of any grill, and similar cabinet construction are the similarities.
Cosmetically, the plain black Super Conquest is a significant improvement in construction and finish over previous Coincident models I've had in my home. With the textured black, basic finish, it won't warm the hearts of those who like something a little more exotic. However, its spartan appearance is aided by beveled edges on the front of the speaker. It is also available clothed in an elegant wood veneer, which I had the chance to see at the recent CES, and this seemingly small touch does give the speakers a more refined and pleasing appearance. The Super, like all of the other Coincident models, comes grill-less—something I don't favor. Although I realize the sonic rationale for omission of a grill, I do believe that for a living setting, the inclusion of a sonically transparent, attractive, easily removable grill should be standard with almost any speaker to eliminate the hard-core, "techie" appearance of exposed drivers.
The goals of the Super Conquest? Near full-range performance rated down to 26Hz accompanied by increased dynamics while at the same time retaining the transparency and detail that the more cost-effective Coincident models like the Triumph and Conquest are known for. Sure enough, an initial listen did indicate that the Supers held potential in this regard. I knew, however, that it would take a long time to judge their relative worth because they are considerably more expensive than the other speakers in the family, which clock in well under $2000/pr.
My first impression was that like the other Coincident models, the Super Conquests presented an airy, transparent sound that relayed scads of detail. Then, unlike that of any previous Coincident model that I had auditioned, the 10" woofer pounded home the bass frequencies in a most impressive manner. Still, I could tell some break-in time was needed. The bass, although deep, was lacking a bit in detail, particularly in the upper bass. As well, it was missing what I call grunt—the ability to play low frequencies with texture, detail, and a sense of control. Nothing major, but I felt that things might improve given that the speakers were fresh out of the box. Although the mids through the high frequencies showed wonderful detail, transparency and air, there was a smidgen of hardness to the sound and a forced quality that was detracting. First prescription to try? Loud music and lots of it, then revisit in a few weeks. If the symptoms don't go away, the speakers should.
After some break-in, the bass did indeed flesh out with impressive heft and detail. Weighty tracks such as Fiona Apple's "Sullen Girl" (Tidal, Sony Music COL0067439), Holly Cole's "Take Me Home" (Temptation, EMD/Blue Note 72437 31653 2) and Tom Wait's "The Earth Died Screaming" (Bone Machine, PGD/Polygram POL0512580) were as impressive as I'd heard at any time in my room and certainly eclipsed the sound of the standard two-way Conquest on the same material. The Super Conquest's bass performance is comparable to that of the Von Schweikert VR-3—another near full-ranger that thundered strong in the same spot over a year earlier. Indeed, moving to a three-way configuration and having a larger driver dedicated to moving big-time air has its benefits.
Although there was some "settling" in the mid and high frequencies, the sound was still not quite to my satisfaction. I decided on more time, which in this case did not mean more break-in time. Instead it meant time mixing and matching components and finding the ideal room placement. All of the other Coincident models demanded careful component matching, but the Supers were even more picky.
The Super Conquest has a fast, tight midrange with a sheen to the sound that can render the thwack of a drumstick and the texture of a saxophone with exciting speed and lifelike precision. Vocalists are forward with good texture, ample detail, fine transparency and a sense of presence that lends realism to the music. The tweeter shoots straight for the stratosphere, which translates into the fine transparency noted before. However, I found that these qualities skated close to the line where if component matching is not monitored closely, the speakers will render the music too far forward and lacking in overall finesse. The more lush, warm, and smooth that an amplifier or a preamp was, particularly in the upper frequencies, the better the Supers responded.
Luckily, according to Coincident's supplied measurements, the Super shows a highish efficiency of 92dB and a load, they say, that never drops below 7 ohms. Numbers like these, to many audiophiles, cry out for tubes—or at least the freedom to mix and match and not be overly concerned with brute power. The excellent $2495 Sonic Frontiers Power 1 I had on hand proved a good match, with more than sufficient power from its 55Wpc. However, its companion, the Line 1 linestage, which sounded excellent in many systems, provided more high-frequency energy than I wanted. To accommodate, I tried tilting the speakers back somewhat using Black Diamond Racing cones under the front, and I used only about 10 degrees of toe-in. This put the speaker further off axis, which proved beneficial. Still, I knew more progress could be made with component swaps. My Blue Circle BC-3 linestage proved a better mate in this system because of its more robust and warm midrange performance. Topped off with the excellent Nirvana wiring all around and with my Theta digital separates up front, I had a system that worked very well. Excellent midrange definition, a wide and deep soundstage, weighty yet defined bass performance, and extended highs with excellent detail and transparency were the qualities noted.
To up the performance a notch I slid my single-ended Blue Circle BC-2 monoblock amplifiers into the system and found that, not unexpectedly, they worked even better than the Power 1. This is not surprising given that the BC-2 amps are some of the most musical I have ever heard (that's why I own them). Despite sounding splendid in this high priced company, rational thought must prevail. At over two times the Power 1's asking price, the BC-2s do not spell good value, and most sane audiophiles will likely not try this combo and will want to opt for something a little easier on the pocketbook.
At CES '98, Coincident paired the Supers with the Atma-Sphere M-60 amplifiers, a relatively affordable OTL design that, with a vinyl front-end, avoided any hint of high-frequency hardness or glare. I couldn't help but think that Clayton Audio's $2950 S-40, a warm, rich, and smooth solid-state amp, would work extremely well too. The 40W, $1199 pure-tube Anthem Amp-1 that I reviewed a few months back represents outstanding value and would definitely be worth a listen with the Supers.
So the key to obtaining the highest performance from the Coincident Super Conquest speakers lies in taking the time to optimize upstream components and setup. As Greg Smith pointed out in his review of the NEAR 50ME II speakers, "when you spend $2500 on a pair of speakers you should expect a lot." He's right on the money. Today consumers have plenty of choices in this price range and can expect to get great sound for a relatively small musical investment. The competition is certainly strong, and manufacturers have to be on their toes. What helps to differentiate the Super Conquests in this league are its near full-range performance and see-through transparency coupled with easy drive capability that will have tube lovers running to try the Supers out. And despite being the most expensive of the Coincident models that I've reviewed, I found them to be my favorite for the benefits offered over the lower-priced models. While they may not be for every system, the Super Conquests will offer superb value in some.
...Doug Schneider
das@soundstage.com
Coincident Speaker Technology Super Conquest Loudspeakers
Price: $2295 USD in black, $2495 in optional wood veneer

Coincident Speaker Technology
51 Miriam Crescent
Richmond Hill, ON
L4B 2P8
Canada
Phone: 905-886-6728
Fax: 905-886-2627

Website: www.coincidentspeaker.com
---
Coincident Speaker Technology Responds:
We would like to thank Doug Schneider for his insightful review of the Super Conquests. We are very proud of this speaker since it offers full range state of the art sound at an affordable price. This is Coincident's first 3 way design. We wanted to make absolutely certain that the Super Conquest retained the coherency of the 2 way models for which Coincident has become renowned, coupled with the added benefits of low frequency extension and explosive dynamics. By all accounts we have succeeded.
The design goal of all Coincident speakers is to pass as much musical information with as little coloration as possible. The Super Conquest is our most full range application of this philosophy. Coincident will not design in euphonic colorations that will boost certain frequencies and attenuate others to create a speaker that will render poor equipment or bad recordings more pleasant. The primary task of our loudspeakers is to reproduce the signal fed to them with scrupulous integrity. The Super Conquest is a pertinacious purveyor of the truth. It will permit the user to hear all that resides on a recording.One will also be able to discern the indigenous qualities of the ancillary equipment. Consequently, the better the associated components and the better the musical source, the finer the sound. This is the case with all superior audio equipment, not just loudspeakers. The truly great components reveal detail. What makes the Super Conquest unique is that it will delineate micro and macro detail equally on a state of the art level and at a reasonable price.
It must be made clear that the Super Conquests are exceptionally neutral transducers. They possess very little inherent character. They will not round, soften or veil the incoming signal. Therefore,they will sound different in different environments and with differing components. That is the hallmark of a superior loudspeaker.
Due to demand,we have continued to offer all Coincident speakers in the black lacquer finish as well as cherrywood veneer. The price of the Super Conquests in black is $2295 US pr. We also offer speaker grills at a modest price for all our speakers. The price of the grills for the Super Conquests is $35 US pr.
We would further like to express our appreciation to SoundStage! and John Upton in particular for selecting the Super Conquests as one of his 3 favorite demos at the recent CES in Las Vegas. This is especially gratifying since most competing rooms contained systems costing in excess of $50,000 while the Coincident set up retailed at under $10,000!
Coincident Speaker Technology was founded with the sole purpose of providing the finest value loudseakers in the world. We have now been the recipient of 24 rave reviews in the last 18 months. It is very satisfying to see our efforts being recognized.
Israel Blume
President
Coincident Speaker Technology
coincid@ican.net