March 2002

Athena Technologies Audition AS-B1 Loudspeakers

by Roger Kanno


"You will be amazed at the performance
and quality that Athena is able to offer
at such a ridiculously low price."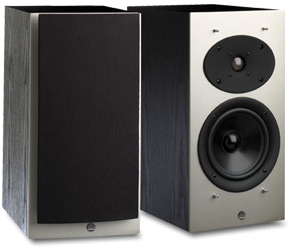 Review Summary
| | |
| --- | --- |
| Sound | "Open and dynamic sound with an expansive soundstage and precise imaging"; " female vocals sounded superb"; "good, usable bass response down to 50Hz or so." |
| | |
| --- | --- |
| Features | Audiophile touches abound. "The AS-B1 utilizes a 5 1/2" polypropylene woofer and a 1" Teteron dome tweeter…similar but not identical to those used in Athena's more expensive SCT line of speakers"; magnetically shielded. |
| | |
| --- | --- |
| Use | Roger used the speakers on 24" stands that were placed roughly six feet apart. |
| | |
| --- | --- |
| Value | "Sets a new standard for value in truly inexpensive loudspeakers." |
Athena Technologies is the newest brand to be manufactured by Audio Products International, which is also responsible for the Mirage and Energy brands of loudspeakers. Athena's first products were a series of speakers known as the SCT (System Creation Technology) line that featured an innovative system of docking satellite speakers and powered subwoofers. In fact, the P2/S2 combination was presented with the SoundStage! Network Exceptional Value award for 2000. While the SCT series offers exceptional sound quality, system flexibility, and high value, the powered subwoofer sections do add to their overall cost and make them a bit of an unusual product that might not appeal to everyone.
However, Athena's latest line of speakers is the more conventional and lower-priced Audition series. This consists of two bookshelf models and two floorstanders as well as a center-channel speaker for home-theater use. The line will be augmented later this year with the introduction of two powered subwoofers. The subject of this review is the smaller and less expensive of the two bookshelf units, the AS-B1, which retails for a low $149 USD per pair.
What do you get for 149 bucks?
At 13 3/4" x 7" x 9 1/2", the AS-B1 is very large for a budget bookshelf design, and its weight, 14 pounds, indicates to some extent the quality of its rear-ported cabinet, which feels very solid. The slightly curved front baffle is 3/4" MDF that is membrane-pressed with a textured silver vinyl. Membrane pressing is a method of applying vinyl to surfaces that are not flat. The black wood-grain material on the speaker enclosure is also vinyl, but it is applied in a different method because that surface is 100% flat. The removable black grilles are gently rounded and do not completely cover the front baffles, which provides a nice contrast in color and adds to the contemporary good looks. These subtle design cues and the high quality of the construction all combine to give the AS-B1 the look and feel of a more expensive product.
The AS-B1 utilizes a 5 1/2" polypropylene woofer and a 1" Teteron dome tweeter with a beveled plastic surround that's designed to control the dispersion pattern. These drivers are similar but not identical to those used in Athena's more expensive SCT line of speakers. The AS-B1 is also magnetically shielded (as are all of the speakers in the Audition line) for placement near a television monitor during home-theater use. The AS-B1 utilizes all-metal five-way binding posts that are gold plated and of good quality. Athena states the frequency response of the AS-B1 as 60Hz-20kHz +/- 3dB, sensitivity as 90dB, and power handling as 125 watts. The crossover point is 2kHz.
I did the bulk of my listening on a system that consisted of an Arcam DiVA AVR100 receiver, Panasonic DVD-A110 DVD player, and Analysis Plus Oval One interconnects and Clear Oval speaker cables. The speakers were situated on 24"-high wooden stands that were placed approximately six feet apart. The AS-B1s also spent some time in my office system, which usually consists of a Technics SA-AX6 receiver, NAD 502 CD player, and generic cabling. Axiom Audio Millennia M3Ti SE and NHT 1.5 speakers were on hand for comparison.
Auditioning the Auditions
Although the AS-B1s looked to be well designed and constructed, their incredibly low price still made me approach listening to them with caution. A quick trip to the local discount electronics retailer confirmed that $149 usually buys a pair of poorly manufactured speakers of dubious design heritage. But I didn't need to be so cautious. The AS-B1s had an open and dynamic sound with an expansive soundstage and precise imaging that were exhilarating. Their exceptional sound quality was just as surprising as the high quality of their construction and handsome appearance. These things are real accomplishments given that the speakers cost about the same amount of money as a decent pair of interconnects or a good pair of speaker stands.
I like to use well-recorded vocals to determine if a speaker gets the midrange right, which is critical to a speaker's ability to provide a realistic and natural-sounding presentation. With the AS-B1s, female vocals sounded superb, such as with Holly Cole's excellent Christmas album, Baby, It's Cold Outside [Alert 6152810382]. Cole's vocals were vibrant and full-bodied, and they were complemented nicely by the relaxed and soothing voice of Ed Robertson of the Barenaked Ladies on the title track. "Sleigh Ride" exhibited good pace and revealed subtle inflections of Cole's voice, which was placed slightly to the right of center. David Piltch's wonderfully rich and woody-sounding bass was situated just to Cole's left. Even at relatively high volume levels, the closely miked vocals did not become spitty, and instrumentation, such as the stand-up bass and Aaron Davis' wonderful piano arrangements, remained smooth and composed. I was more than impressed with the AS-B1's ability to convey the subtle nuances of vocal recordings.
With more complex recordings such as Madonna's Ray of Light [Warner Bros. CDW 46847], the AS-B1 again showed its ability to sound like a much more expensive speaker. The soundstage was spread evenly from the left speaker to the right -- and sometimes even beyond. The spooky synthesizer scales of "Sky Fits Heaven" and "Ray of Light" imaged precisely as they moved across the soundstage, and the vast amounts of bass on these tracks was tight and tuneful. The speakers also did a good job of sorting out the complicated instrumentation and deep bass of Robbie Robertson's Music for the Native Americans [Capitol C2 724382829522]. Although the AS-B1s were missing the lowest frequencies, they seemed to have good, usable bass response down to 50Hz or so, and they could play back the two previously mentioned CDs with very little congestion or boominess. With such a large and precisely defined soundstage and solid bass, if I were to close my eyes while listening to the AS-B1s, I might actually think that I was listening to a good pair of small floorstanding speakers.
One criticism often leveled at small bookshelf speakers is that even if they sound good, they usually sound rather polite and can't rock. Playing back one of my favorite party-time discs, Billy Idol's Greatest Hits [Capitol 72435-28812-2-2], the AS-B1s displayed bass that was tight and controlled, and Idol's voice managed to image solidly even at high volume levels, as the Athenas pumped out "Rebel Yell" and "White Wedding." When the volume was raised past what most people would consider sane levels, the imaging did begin to falter and the sound became compressed, but the AS-B1s could still play louder and more cleanly than nearly any other budget bookshelf speakers I've heard.
Comparison
I can't think of any speaker that can rightfully be compared to the Athena Audition AS-B1 in terms of both performance and cost, but the Axiom M3Ti SE is a favorite among many SoundStage! reviewers and is considered to be quite a bargain at $275 per pair. Even so, that's nearly twice the cost of the Athenas! The Axioms do offer a more balanced sound from top to bottom, with better low-level resolution and a deeper soundstage, but they should given their higher price. For instance, vocals such as those of Holly Cole on Baby, It's Cold Outside exhibit more body, smoother, rounder edges to the images, and more air. The Athenas in comparison sounded more up front, and the imaging, although very precise, was more "cut out" and stark when compared to that of the Axioms.
The one area where the Athenas really excelled and kept pace with the Axioms was in the bass, which is a considerable feat because the Axioms are quite accomplished in that area. The Athenas were at least the equal of the Axioms when it came to bass extension and accuracy, and overall they could even play slightly louder without strain. Unlike with a lot of budget bookshelf speakers, the AS-B1's bass always remained composed, and it rolled off very smoothly and did not over extend itself into boominess.
Although the Athenas may lack a little treble and midrange refinement when compared to the Axioms, the differences in sound quality were relatively minor and seemed almost inconsequential when considering the nearly 100% difference in price between the two speakers. To put things into perspective, I use three pairs of M3Ti SEs at a retail price of $825 in a home-theater system and would not part with them because I love their sound for both multichannel surround and stereo use. However, a system comprised of three pairs of AS-B1s would be priced at only $447, and although they would not sound quite as good, they would generally be similar in performance. The difference in price alone would be enough of an incentive for many people to opt for the Athenas.
Conclusion
The fact that Athena offers a properly engineered and well-built speaker for the AS-B1's $149 price is simply astounding. In fact, if I had not known otherwise, I would have guessed the price of the AS-B1 to be at least twice what it is.
If you only have $150 to spend on speakers, get the Athena AS-B1s. And even if you have more to spend, you should still consider the AS-B1 because you will be amazed at the performance and quality that Athena is able to offer at such a ridiculously low price. This speaker will be equally at home in a stereo or surround-sound system and even has enough bass and power handling to be used without a subwoofer if need be.
Don't let the low price fool you. The Athena Technologies Audition AS-B1 is a budget king and sets a new standard for value in truly inexpensive loudspeakers.
...Roger Kanno
roger@soundstage.com
Athena Technologies Audition AS-B1 Loudspeakers
Price: $149 USD per pair.
Warranty: Five years parts and labor.

Audio Products International
3641 McNicoll Avenue
Scarborough, ON M1X 1G5 Canada
Phone: (416) 321-1800
Fax: (416) 321-1500

E-mail: supportusa@athenaspeakers.com
Website: www.athenaspeakers.com